Find out about the Yoruba Deities, Santeria, and Candomble Artists that fearlessly bring the heat to the mainstream
For long they've been on the sidelines. They were stolen, and somehow find usefulness in decorating the world's museums. Scattered around the world, many are caged in glasses helping the tour guides tell the stories of the "natives". Now as the Black diaspora sees a connection between their identity, culture, nature and nurture, African Orishas are gaining popularity in pop culture.
Lies can go on for decades, but they fade ultimately. While religionists disagree on many things, they often agree that a matter of faith is personal. Crusaders can only force it on for so long. Interestingly, the Indian's Vedic religion, with a line up of deities in their hierarchy, survives. Hinduism thrives in and outside of India, but many African faiths of its ancestors such as those in Yoruba land are almost gone with the winds.
African Orishas- Yoruba Land
The mythology of Shango, Esu- Elegbara, Ogun and many more are neither taught in schools or discussed at home. Put on an outfit that gives you off as an Obatala worshiper and you'll be repelled like an excrete on your own block. But try on some long Ottoman heritage kaftan or an English suit, you are convinced you'll get the respect you command. The die is cast. No one is hurting the Black race anymore as it had been programmed to hurt itself.
The Paradox
What is puzzling, really, is the paradox: as many Black people on the African continent condemn the faiths associated with Orishas and embrace the religion of the East and the West, many African Americans and Caribbean blacks are connecting with a collection of African faiths and beliefs.
Slavery
The world needs to understand how much heavy influence of African culture exists in modern day African American and Caribbean culture today. Religions like Candomble and Santeria exist through slavery. All the colorism and internalized racism that exists amongst BIPOC Americans and Caribbean folks are all products of colonial racism. While these religions and faiths are quietly being practiced across the regions aforementioned, music is helping to beat the drum more resoundingly.
Music
Music is a healing tool and coping skill. Artists that have the ability to infuse lifestyle practices and authentic fashion into their musical works, do so to bring awareness to lesser known attributes of culture as well as to call out various instances of social injustices.
Here are a few of some dope Afro Latin, Afro Carribean, and African American artists spreading the wealth of knowledge on religions and faith in Africa such as those in Yoruba land.
Oshun
These NYU based students refused to wait around for their fifteen minutes on the music scene. Oshun, named after the Yoruba river goddess herself, brings a refreshing spin to hip-hop. They carry a soulful tone that extends all the way to the gods themselves.
These beautiful women carry bite and don't hold back from calling out injustices with racial inequality and the alarming rate of police brutality deaths. From covers of some of the greats, like India Arie's 'Video', Thandwie and Niambi Sala have scorched their mark on the underground Afrofuturist world.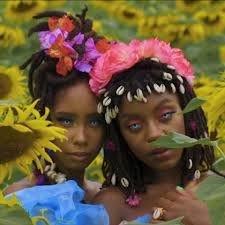 Oshun promotes self love, body positivity, and working through darker recesses of human expression. They do so all with the spiritual guidance and support of their ancestors!
Incorporating prayers of gratitude and praise to deities like Oshun herself, these girls work hard on exploring their own personal journeys through Yoruba through their music. The black girl magic is real y'all.
Ibeyi
Ibeyi (Ibeji) means twins, and Afro-French Cubana singers Lisa and Naomi Diaz have unparalleled singing vessels that define their craft. The right spelling in Yoruba language is "Ibeji, " with the "j" letter sounding as in the word "wedge." Ibeyi are the daughters of the notorious Ange Diaz, a Cuban percussionist. Naomi continues her father's legacy in playing Pervuian and Cuban drums like Bata drum and cajon.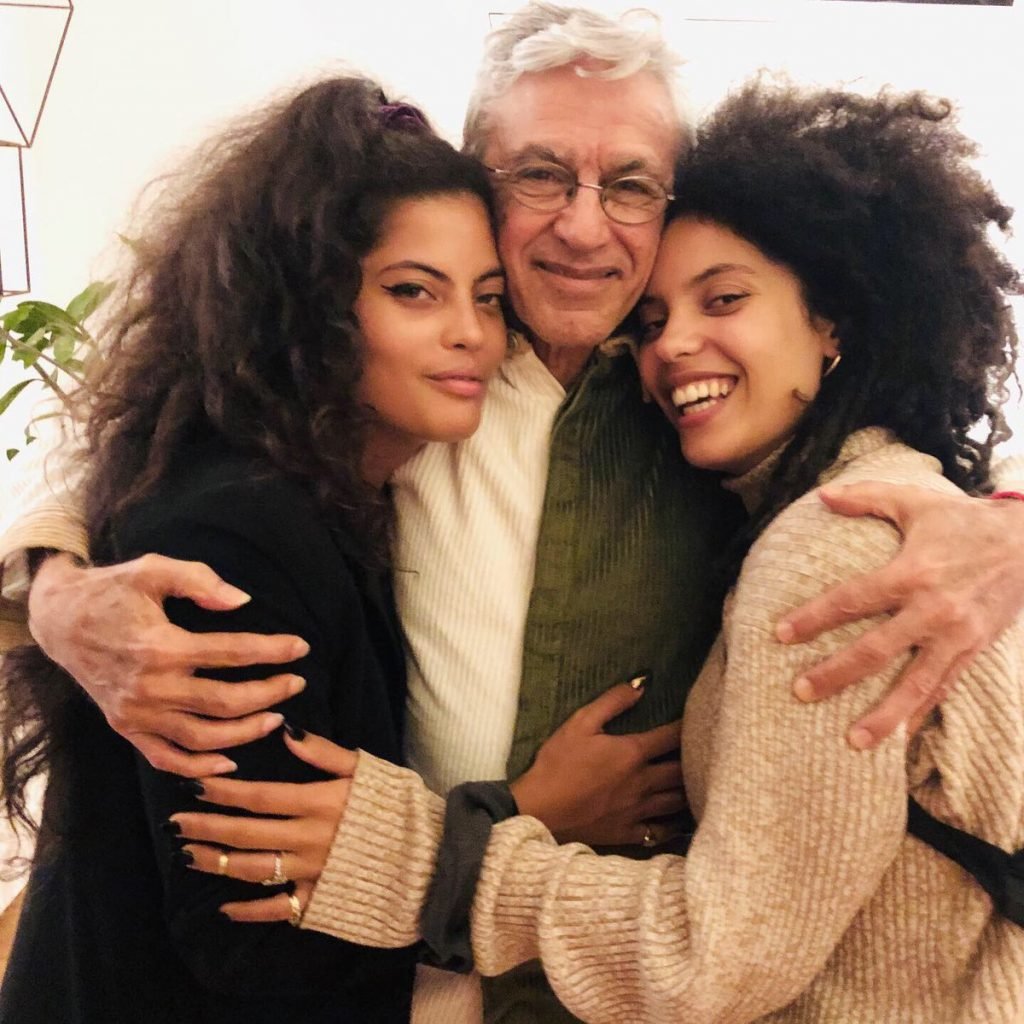 Ibeyi builds a toned and intuitive glance at the wonders of sounds and authentic aesthetics that please audiences internationally as well as the Orishas themselves. These sisters pride themselves on the respect and humility they care for both Yoruba and Santeria.
Their songs illustrate the pains of womanhood, the struggles with loss, and strength in getting on track with one's life. Lisa and Naomi embrace all facets of their unique Afro heritage and all the roots they stem from.
Orishas
Afro Latin folks in the hip hop industry have been hidden just beneath the surface for too long. Groups like Orishas have dedicated their band and career to giving exposure to and education about Santeria and the strong African roots that exist all throughout the Carribean.
The Cuba based group has blended the music of salsa and rumba with hip-hop, rap, and other aspects of black music culture. The group has worked to bring more inclusion into their sounds, steering away from derogatory terms for women and aggressive sexual references in their lyricism.
They've been working hard since 1999 and in 2020 Orishas have progressively worked to serve Cuban youth with uplifting and relatable hip hop tunes.
Princess Nokia
This Puerto Rican queen, born and raised in Harlem New York, Princess Nokia defied the foster care system and built her self confidence and self love to a new level of soul appreciation. Nokia has survived the brutal foster care system and eventually found solace in her grandmother.
Learning the language of Yoruba and the practices of Santeria, Princess Nokia is known for her fearless tone in calling out bs and speaking about feminine unity. She never strays away from boosting body positivity, respect to her ancestors before her, as well as building a strong female community that love and uplift one another!
Not only a role model rapper fighting against everyday racism, Princess Nokia continues to dabble in unique fashion designs, some that even pays her own personal tribute to deities like Oshun, Yemaya, and Oba! Check out the latest in her single 'Sugar Honey Iced Tea'.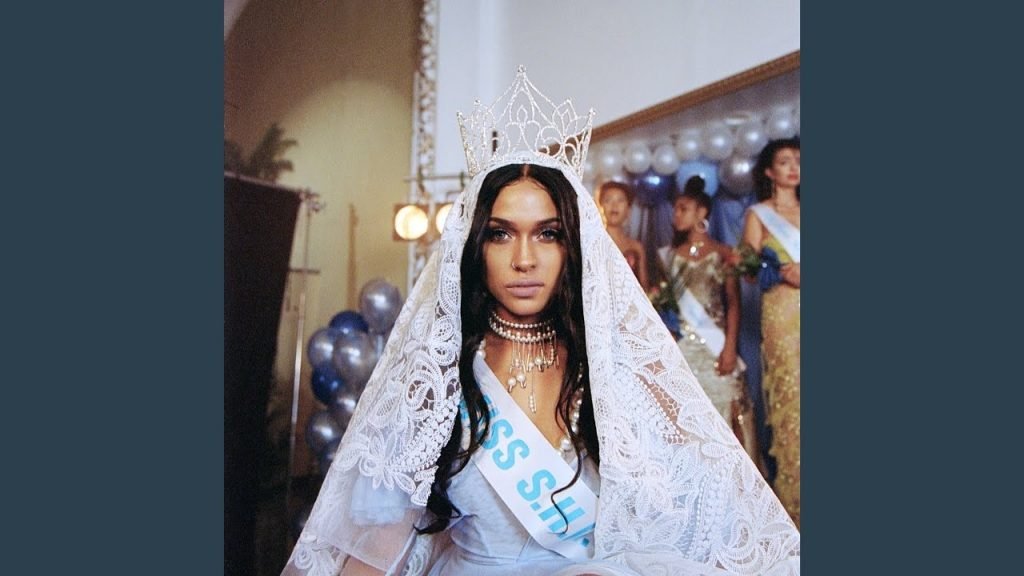 There are more amazing artists that belong on this list. Mention your favorites at the comment section below.