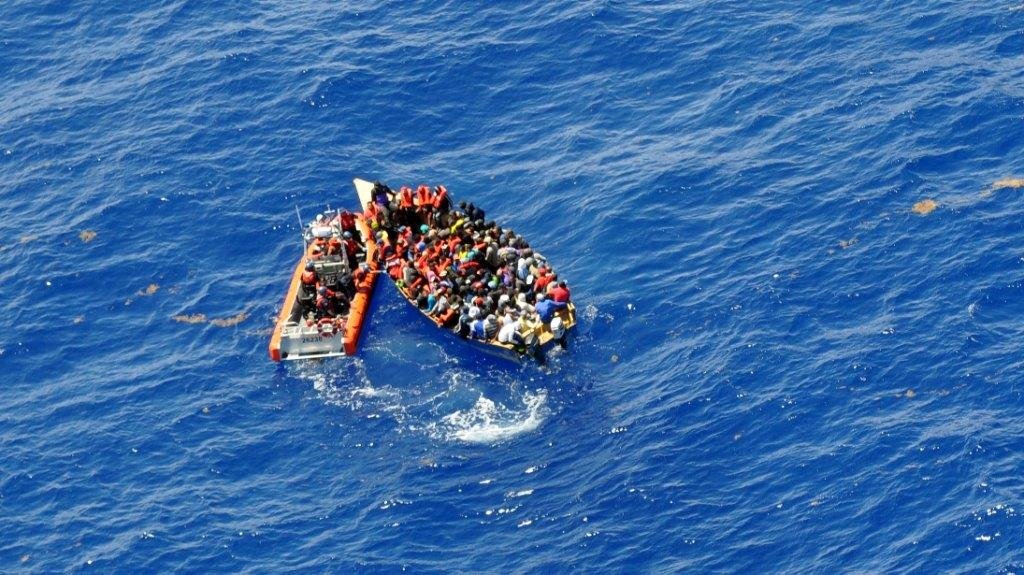 November 28, 2017
By Staff, "The Gist"
SLAVERY IN 2017!
Yesterday, the French President, Emmanuel Macron, started his African tour. His mission: to reduce African migration, increase French influence and stem the rise of violent Islamist militancy. He was greeted with news of civilians wounded in Burkina Faso, his 1st stop, after a grenade attack aimed at HIS French troops.
European nations, like France, are desperate to find ways to stem the flow of African migrants without leaving them to the mercy of traffickers in transit countries like Libya, where they face torture, rape, and being sold into slavery.
TRANSIT TRAP
Libya became a transit hub for sub-Saharan Africans setting sail for Europe after the fall of Muammar Gaddafi in 2011 and the nation slid into the chaos that is there now. The European Union (E.U.) seeks to stem the influx – more than 1.5 million migrants have arrived in Europe since 2015, according to the United Nations (U.N.).
The E.U. is at a loss to find solutions for the asylum seekers. And has faced heavy criticism from the U.N. over its training of the Libyan coastguard – who send migrants to prisons to be sold into slavery, if they can not afford a bribe for their release.
THEY KNEW TOO…
Human rights organizations say that European politicians had been repeatedly warned about the terrible state of Libyan migrant detention centers, including torture and slavery.
"Canada condemns the migrant slave trade taking place in Libya. The targeting of desperate migrants from Africa – vulnerable children, women, and men struggling to find a home and a place of rest – is abhorrent and despicable" said President Justin Trudeau. He calls on the U.N. to respect and implement a treaty, already in existence, against human trafficking.
Ghassan Salame, the U.N.'s special envoy to Libya, said: "I cannot ignore that such events take place across the country with alarming regularity, and I cannot accept that repeated calls for justice go unattended. If Libyans alone cannot combat impunity for war crimes, it is time for the international community to consider mechanisms that can help them do so; possibly including joint tribunals. We cannot stand idly by on modern slavery, rape, forced labor and murder."
Macron has called for an emergency meeting of the U.N. security council, saying such auction houses are a crime against humanity. The fierceness of his intervention may have been prompted by his high-profile visit to sub-Saharan Africa built around a carefully crafted theme of empowering Africa's youth.
"DON'T CONDEMN, ACT!"
As Macron continues his tour to Ghana and Ivory Coast, he will be making speeches about empowering and employing African youth. We here, at "The Gist" hope that this will be a MAJOR theme at this week's 5th Europe-Africa summit, in the Ivorian capital, Abidjan, which will bring together over 80 leaders from the 2 continents.
Alioune Tine, Amnesty International's West Africa director said that Europe bore "a fundamental responsibility" for the horrors in Libya. But "African countries do nothing to make their young people stay, to give them work".
Analyst Hamidou Anne agrees. Stating that a passive response from African leaders and "systematic racism in the Maghreb countries…Faced with a crime against humanity you don't condemn it, you act…everyone must take their responsibilities."
---
The perspectives of our community matter in media! It's about our voice,  and taking control of our narratives. Please join and support us!
Visit AfroGist Media channels  often for news updates. Access other thoughts and analyses here, reach out to post your commentaries, and feature your platform.  Watch shows, and participate in crucial conversations that concern us. Connect with the community.