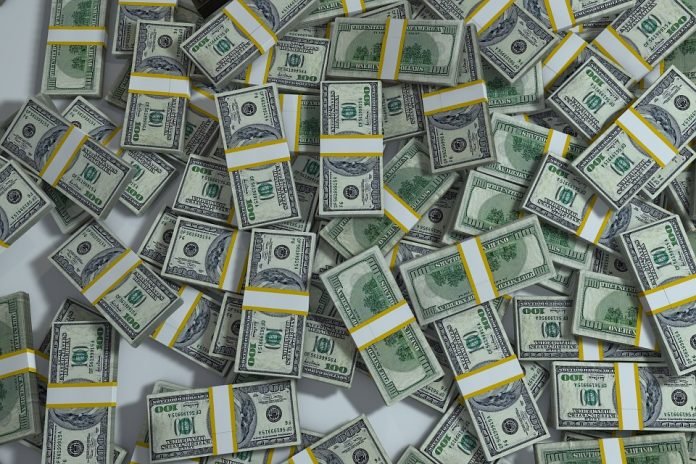 Wow! Good news for Africans in the Diaspora. At least, they can now save big while sending money home. Now, sending money from overseas (UK, USA, Canada, Australia and other European countries), to Africa has never been this easy, fast and cost-effective. Once sent, it gets to the recipient within 24 hours without any agent or anyone going through hassles before claiming the money. It can go straight into the recipient's bank account or delivered as cash.
So, if you are planning to send money to your loved ones in South Africa, Nigeria, Ghana, Ethiopia, Egypt, Kenya, Togo and other African countries, sit back and read this post in details.
Sending Money from Overseas to Our Continent – Africa
The solution is Azimo. Azimo is a remittance financial platform that operates solely online. That means one cannot initiate transfers through telephone, just online. The company started operation in 2012, and from then till now, it has achieved mega success in business. In 2013, Azimo had already gotten over 30,000 registered users who didn't just sign up but made transfers. Interestingly, Azimo's success in business has attracted many investors and has so far amassed over $100 million from fundraising.
Azimo's Awards and Achievements
Regarding awards, Azimo won the Best Startup in the Payexpo award in 2013. In the same year, they also made it to the final round of the Innotribe.
With over 7,000 positive reviews of Azimo on Trustpilot, a famous review site, it is easy to say the company is doing pretty well. Their unique bank-to-cash and bank-to-bank system of operation put other big players in the financial remittance business on their toes. In fact, their revolutionary business model is phenomenal. Indeed, this is one financial service Africans in the Diaspora should be proud of and embrace.
What Makes Azimo better than others?
Azimo suits the lifestyle and needs of we Africans in the Diaspora. One can use it to send a meager amount of money to their loved ones in Africa anytime, and they will get the money within 24 hours. Sometimes, it can get to them in a matter of minutes, speaking from experience.
Other reasons:
Tested and trusted. I have been using their services for years now.
It permits cash pickup in most countries, as well as bank-to-bank transfers.
You can sign up fast to Azimo, via Facebook or do so directly.
Ability to send up to £889 in a month without the need to provide documents occasionally. Once you are registered, that's it. The company might request verification from you if need be.
Featured on top quality media platforms such as The Guardian, Financial Times, TechCrunch and even Wall Street Journal.
 A quick look at Azimo: Remittance Company
Countries one can send money to – 190 currently.
Minimum transfer one can make – £1
Number of currencies – Over 60
Regulatory institution – Financial Conduct Authority (United Kingdom)
Fees – £1-3 (1-3 days) or £12 for 24h SWIFT transfer
Transfer money via the website and mobile app – Yes
Oversea money transfer – Different ways to send money via Azimo
You can send and receive money with Azimo through the following means. All of them are fast, convenient and cost-effective.
Bank-to-bank transfers
Home delivery
Cash pick-up
Mobile wallet
Mobile top-up
Swift Transfer
Azimo makes money transfer a breeze for everyone. Those who are not computer savvy can still transfer funds with ease. It permits users to pay for their transfers, either through personal debit or credit card. It is also possible to transfer funds from one's bank account directly, to Azimo's account via online banking. In fact, everything relating to money transfer has been made quite easier.
Note: The Meaning of Swift is – Society for Worldwide Interbank Financial Telecommunications. It is a global method of payment that permits the sending of money abroad or initiation of payments in foreign currencies.
How to send Money Online with Azimo
You can send money to your loved ones in different parts of the world with this secure and convenient payment method.
Step 1: Visit Azimo Here.
Step 2: Hit the 'Sign Up" button to get started.
Step 3: Complete your profile as shown below
Step 4: At this stage, you are ready to initiate payment. Once you complete this stage, Azimo will review the details and confirm your payment.
Pros of Azimo
Money gets to recipient quickly
Transfer from as low as £1
Easy to use
24/7 built-in and tight security
Lower transfer fees
A reliable online payment system
Operates in 10 different languages
Different payment options – cash, bank, and mobile
Cons of Azimo
Fixed margins
Limited to users overseas
Does not support telephone transfers
There are no committed currency dealers.
Get Started. Click to Sign Up Now!
Conclusion
Considering the billions of dollars, Diasporas get as loses when moving money to families at home, platforms like Azimo is one everyone should receive with open arms. Azimo is transparent in fees, and the exchange rate is reasonable. You will surely enjoy using this remittance company to make instant payments. Get started today and save big on Azimo.
---
The perspectives of our community matter in media! It's about our voice,  and taking control of our narratives. Please join and support us!
Visit AfroGist Media channels  often for news updates. Access other thoughts and analyses here, reach out to post your commentaries, and feature your platform.  Watch shows, and participate in crucial conversations that concern us. Connect with the community.