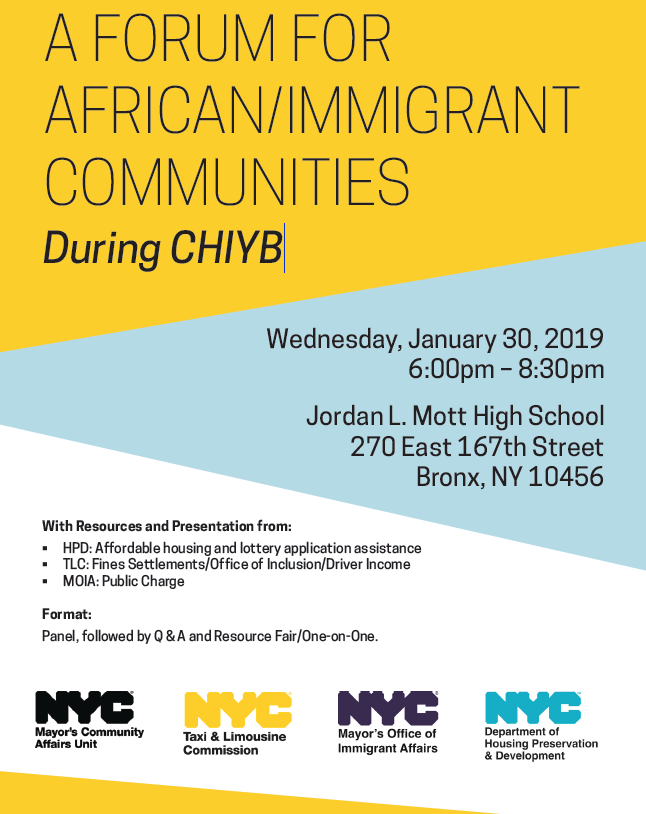 A Resource Fair for Africans and Immigrant Community
A Resource Fair is scheduled to take place on January 30, 2019 at 6PM in the Bronx NYC.  Organized by New York City key agencies on immigrants, human rights, and community affairs, this event is aimed at making the City community resources work for the people particularly for those who are highly in need, but oftentimes  not privileged to access the game changing information that slides to success. 
Will this event actually meet the needs of its target audience? Well, let's find out.
Be there if you can!
---
The perspectives of our community matter in media! It's about our voice,  and taking control of our narratives. Please join and support us!
Visit AfroGist Media channels  often for news updates. Access other thoughts and analyses here, reach out to post your commentaries, and feature your platform.  Watch shows, and participate in crucial conversations that concern us. Connect with the community.