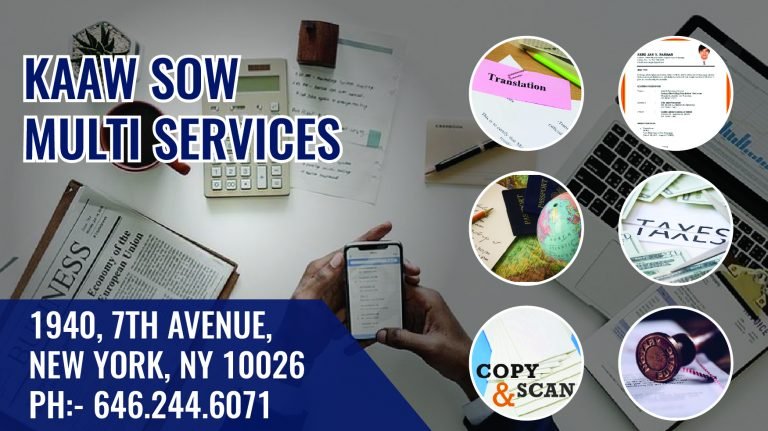 As an kaaw immigrant in a new land and in a big City, I understand what it feels like needing help to get paperwork done. You are carrying a form that says you need to notarize and not sure where to go. Someone gave you their business card and tell you to submit a job application to their company, or they simply say "go online". You have questions regarding immigration, and not sure if you should be talking to a lawyer. Call me! I also help you print, make copies, scan and translate your documents.
Kaaw Sow Multi Services in Harlem NYC services the diaspora and immigrant community with a mindset of care, support, and understanding. You'll get help in multi languages including French, Wolof, Spanish, English and more. My work is backed with years of experience serving the community and managing individual cases on several support/service issues. Come to our office, or call to get your work done virtually.
It is becoming increasingly important to have proof of your immigration status in the United States. Having immigration papers, documentation or proof of your legal status is essential if you have contact with law enforcement or immigration officials. In the current environment, even natural-born U.S. citizens can run into problems with identification. What's more, immigration paperwork can be necessary to gain access to many government benefits, secure housing, obtaining driving privileges, just to name a few. Foreign nationals who wish to work, get a driver's license, … must have the appropriate immigration papers to prove status. These papers come in a variety of types and can be confusing. However, in virtually all uses, the immigration documents must be valid and unexpired. If you have an expired document, you'll need to renew or replace it.
Call Kaaw Sow today and get support on the services you need.