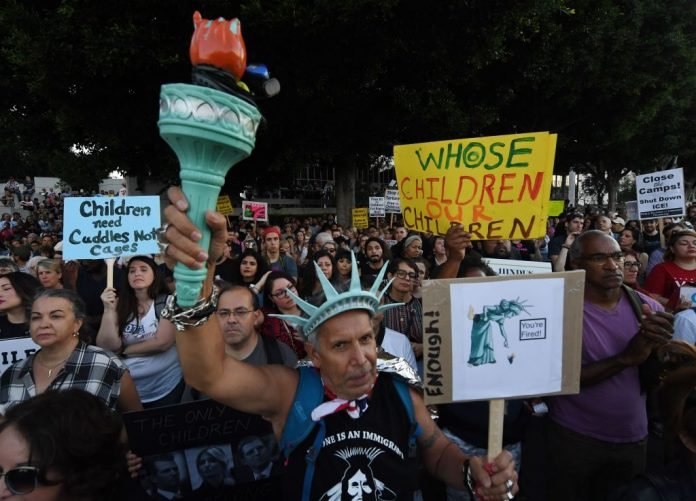 A crowd protesting what they called the government's "terrorizing" of immigrant communities shut down part of the West Side Highway.
Hundreds sat in the middle of the West Side Highway on Saturday afternoon, linking arms and chanting, "ICE lurks here." Some held signs that read, "No Human Is Illegal," and "Close the Camps."
They were referring to detention centers near the Mexican border where the government has separated children from their families.
The West Side Highway was shut down temporarily between 22nd Street and 26th Street in Chelsea.
New York City Mayor Bill de Blasio says he's getting reports that a nationwide crackdown on immigrants facing deportation is already underway in his city.
The sweeps were expected to start Sunday, but de Blasio tweeted on Saturday that the Immigration and Customs Enforcement agency had already taken action in New York.
The mayor says ICE agents did not succeed in rounding up any residents of Brooklyn's Sunset Park neighborhood and Harlem.
Immigrants who've been given orders to leave the country are government targets in at least 10 cities.
Advocates are coaching them on their rights, including instructions not to respond if agents knock on the door unless shown a warrant signed by a judge.
The Democratic mayor has said his city would not cooperate with ICE.
---
The perspectives of our community matter in media! It's about our voice,  and taking control of our narratives. Please join and support us!
Visit AfroGist Media channels  often for news updates. Access other thoughts and analyses here, reach out to post your commentaries, and feature your platform.  Watch shows, and participate in crucial conversations that concern us. Connect with the community.