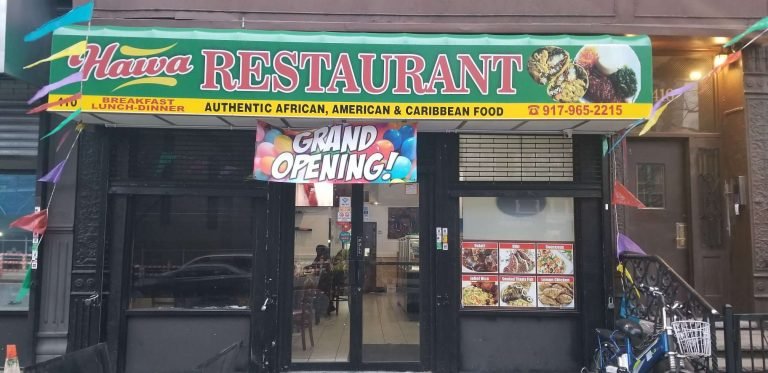 Hawa Restaurant- An African, American and Caribbean Cuisine
Hawa Restaurant is the best place to enjoy the authentic African and Senegalese food in Harlem. We just made a grand entry and pledging to offer the best tasty cultural/ethnic cuisine in the market. We serve Dibbi (marinated grilled lamb chops) and Yasar Ganar (Chicken breast in sauted onions and lemon sauce.) Our Jollof Rice is irresistible particularly when you combine it with freshly fried plantains. We give our diners/customers a blend of traditional and contemporary taste of all Senegalese and Sub-Saharan African cuisines. Ask about our Mafe Yapp, a well roasted lamb stewed in peanut butter sauce and served with okra.
Ever tried Tiebuu Jeun? Come by or place your order over the phone! Let us take you to a land of food bliss! We serve assorted types of fish like Mafe Jeun, Thiou Kanja Jeun, and Yassa Jeun. We also serve vegetarian dishes like steamed veggie, tasty Okra, and Tofu along with varieties of other legumes. Top up the taste with our freshly prepared Bissap, Lemon Ginger, iced tea, and many other great choices.
Stop by soon, or give us a call now.