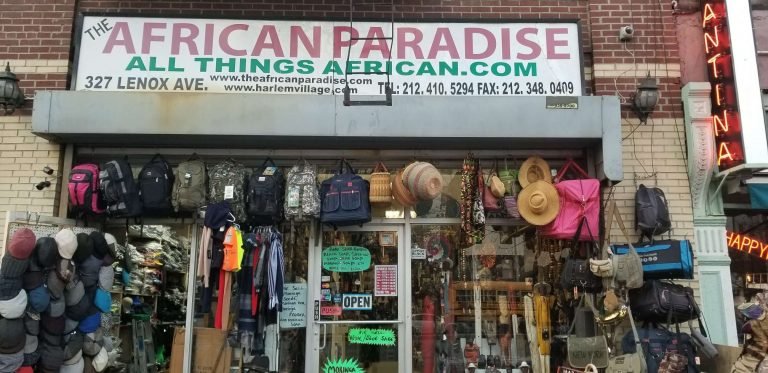 African Paradise is your first and last place to find all things African in the City of New York. We've been around since over 3 decades serving the NYC community and beyond. Why traveling all out of North America when you can simply call or stop by here to find what you need?
We are privileged to have customers travel from all parts of the United States to our store knowing for certain that they'll find the rear and exotic African imports, spiritual items, gifts, and other accessories that they need.
We are conspicuously located on Lenox Avenue (Malcolm X Blvd) right in the heart of historic Black Mecca, Harlem NYC, and we are open everyday from 9am-10pm.