Ghana is one of the African countries which are known for its rich diverse culture. Different ethnic groups differ in their way of cooking, and most of the traditional dishes consist of starch portions, a soup or sauce. Unlike other African stews, Ghanian soups are one of the kind and feature exotic ingredients.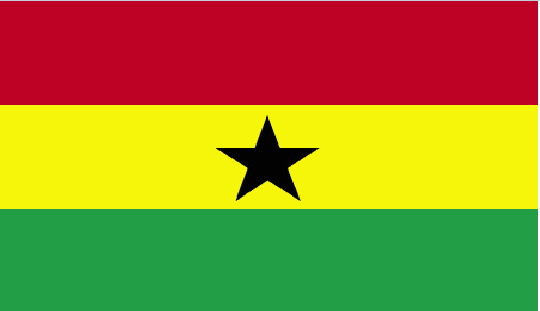 Normally, most of these Ghanaian soups and stews are orange or red in color and are mostly prepared using different ingredients which may include tomato paste, tomatoes, cocoyam leaves, pulse, eggplant, mushroom, peanuts, and spinach. The good part with most African cuisines is that the recipes are easy to get in your nearest store and Ghanaian traditional foods are not an exception.
Preparing these foods at home is easy. And below are five mouthwatering dishes you should give a try.
Angwa Moo
Angwa moo is oiled rice which is normally prepared using minced meat or vegetables to make it tastier. The rice is usually served with earthenware pepper with fried eggs or tinned sardines to compliment it.
Angwa moo is prepared by sautéing onions and once the onions have turned brown, you put water to give it an incredible fragrance. The rice is then brought to boil until ready making it have that oily feel. To achieve an incredible aromatic flavor it is highly recommended to use Thai fragrant rice. Alternatively, basmati rice or long grain rice can do.
Red Red
Red Red is a popular dish in Ghana dishes that is not spiced. The dish is prepared with palm oil, cowpeas served together with soft fried plantains which make it a great pick for vegans.
Tou Zaafi
Tou Zaafi is a dish which is originated from Nothern Ghana. The dish is normally prepared using sorghum, millet or maize with meat and herbs. The dish is nutritious.  Though it is similar to banku, it is less sticky and soft. Rare herbs like ayoyo leaves and dawadawa are used to enhance its flavor.
Mmore
Mmore is prepared using fermented corn dough, onions, diced tomatoes, and hot pepper. The only difference between Mmore and banku is that Mmore does not have cassava.
Waakye
Waakye is a nutritious dish which is prepared using beans and rice. It is usually cooked together with an indigenous sorghum bicolor leave that gives the meal a purple-brown color. The rice is steamed and cooked with kidney beans, coconut, and an indigenous leaf.
---
The perspectives of our community matter in media! It's about our voice,  and taking control of our narratives. Please join and support us!
Visit AfroGist Media channels  often for news updates. Access other thoughts and analyses here, reach out to post your commentaries, and feature your platform.  Watch shows, and participate in crucial conversations that concern us. Connect with the community.