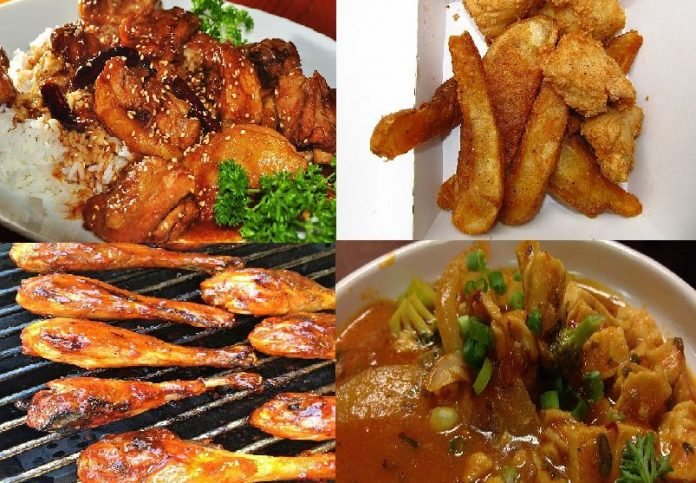 For chefs and restaurants owners, these versatile chicken recipes help you adapt quickly and stylishly in reopening phase
If you love chicken, I'm sure you would like to enjoy it in different variations. Chicken is versatile. For the creative people around the kitchen, chicken is that menu you can serve many times and many ways without losing the attention and praise for cooking good healthy meals. No disrespect to vegetarians and vegans, but chicken is special, for real.
While you may be trying some new chicken recipes, and start running out of ideas, and end up messing up the entire menu, there are some ridiculously simple tasty chicken delicacies that will always leave you and your guests mesmerized if you know how to cook them well. Though the featured dishes below are restaurant classics, they can be replicated at home for any function.
As lockdown is quickly coming to an end and all major cities around the world are opening up, you've got to try these recipes! Enjoy them yourself or entertain your guests with some of them. If you are a chef or a restaurants owner, the onus is on you to give your customers what they want, and these versatile bummer chicken recipes won't disappoint you. You can even mix and tweak as you see fit. Without further ado, grab a pen and paper, and let's check them out:
Sesame chicken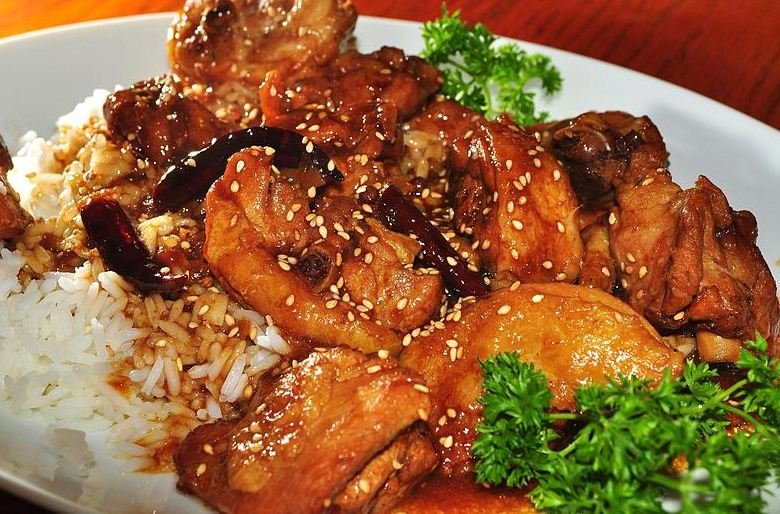 Ingredients
8 boneless chicken breast (sliced in half and skinned)
1 tsp ginger (ground)
1 & ½ cup of water
1&1/4 cup of honey
A tablespoon of sesame seeds (toasted)
½ cup of soy sauce
2 ½ tbsp. corn starch
Cooking oil
Salt
-Guide-
Chop your chicken breast in 1" chunks.
Heat oil in a pan and add your chicken pieces. Cook for five minutes under medium-low heat until the chicken is cooked correctly.
In a large bowl, make a sauce by mixing your honey, salt, ginger, soy sauce, water, and cornstarch. Use a hand mixer to mix them while ensuring there are no lumps left.
Pour the sauce into the pan and stir to mix. Cook for about five minutes until the sauce becomes thick. If it's too thick, you can add little water to your preference.
Add your sesame seeds and simmer for about ten minutes for the chicken to absorb the sauce.
Serve with white rice.
2. Popcorn Chicken
Ingredients
½ cup all-purpose flour
2 cups corn flakes (crushed in a food processor)
Two boneless chicken breasts (skinless)
1tsp baking powder
½ tsp oregano (dried)
1tsp cayenne pepper
1tsp black pepper
1tsp turmeric
1tsp onion powder
200ml buttermilk
1 tsp sea salt
-Guide-
Chop your chicken breasts into small pieces.
In a bowl, combine your chicken pieces with a half teaspoon of sea salt and buttermilk. Make sure the parts are fully covered with buttermilk
Wrap your container with a cling film and refrigerate it for an hour
Pour your all-purpose flour in another separate bowl and transfer your chicken pieces. Using your fingers, turn your pieces until they are well coated
Combine the remaining sea salt, onion powder, cayenne pepper, baking powder, corn flakes, oregano, turmeric, and black pepper in a sealable plastic bag. Seal the bag and shake for all the ingredients to mix properly
Add ½ of your chicken pieces into the plastic bag. Close and shake well until the parts are well coated
Place a piece of foil on a large plate until it's fully covered. Remove the parts while shaking off any excess coating and place them on the plate
Repeat the same procedure for the remaining pieces
Add 15cm of cooking oil in a pan and heat it
When your oil has hit frying temperatures, add a small portion of your chicken pieces and fry them for five minutes under medium heat until they attain a golden brownish color
Using a slotted spoon, remove your chicken and place them in a paper-lined basin to drain any excess oil. Repeat the process for the remaining pieces
serve while hot with chips, roast potatoes, or plantains and a sauce of your choice
3. Traditionally Grilled chicken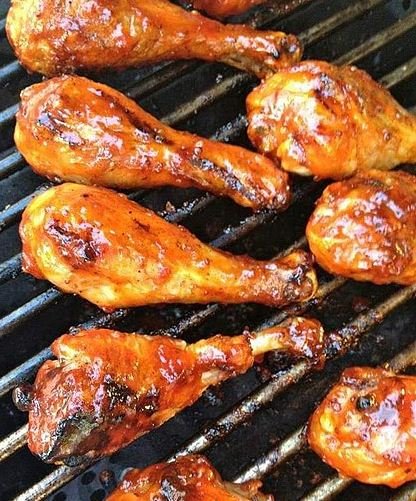 Ingredients
6 chicken legs
1tbsp salt
½ tsp cumin
One large chopped onion
1/2tsp cayenne pepper
1/2tsp paprika
½ cup whipped cream
1/2tsp black pepper (ground)
3 cloves of garlic (chopped)
Olive oil
-Guide-
Prepare your chicken marinade by mixing your whipped cream, cumin, garlic, pepper, salt, cayenne pepper, olive oil, and paprika in a large bowl. Stir using a dough whisk to make sure all the ingredients are properly mixed.
Put your chicken pieces inside the bowl and turn them, making sure each piece has been well coated.
Wrap your bowl with a cling film and leave it in the fridge overnight
Put olive oil in a small bowl and prepare your traditional grill by cleaning using a wire brush.
Put enough charcoal and kindle the fire. Allow the grills to heat, then use a small brush, apply your olive oil on the grills.
Place your chicken legs on the grill and cook until they have a crispy brown appearance. Keep turning the pieces often until it attains a brown color.
When ready, remove your chicken pieces using a pair of tongs and place them on a large plate.
Serve while hot with rice, flatbread, chips, roast potatoes, boiled plantains, and a sauce of your choice.
4. Poulet A L'Haitienne-Chicken in Creole Sauce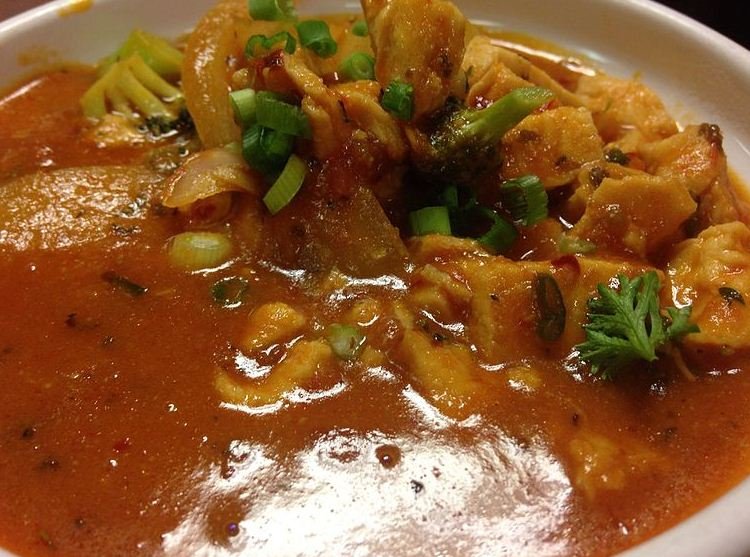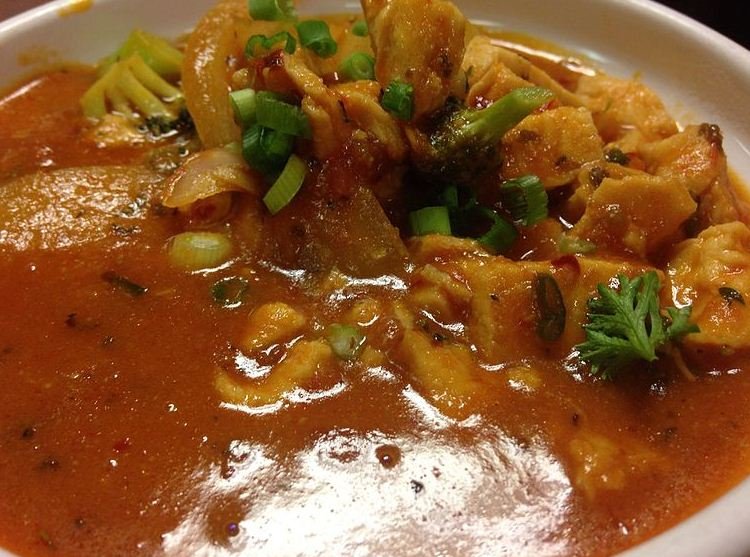 Ingredients
1 pound chicken
2 scallions (thinly chopped)
1 tablespoon chicken bullion
3 garlic cloves
1 tbsp. apple vinegar
One lime (sliced in half)
One bunch of parsley (chopped)
2 cloves
½ tsp black pepper
2 tbsp tomato paste
3 whole cloves
One large onion (sliced)
½ tsp of Noubess Original Hot and Spicy sauce
One spring thyme
4tbsp cooking oil
Salt
-Guide-
Cut your chicken into sizeable pieces and remove the skin and excessive fat
Squeeze the lime juice on the chicken and rub around each piece
Put the pieces aside for 15 minutes then rinse and pat dry with a paper towel
Ina large bowl, squeeze two tablespoons of lime juice and add your parsley, garlic, thyme, scallions, chicken bouillon, vinegar, cloves, salt, turmeric, and black pepper. Use your fingers to mix the ingredients.
Put your chicken pieces on the bowl and turn them, making sure each piece is adequately coated with the marinade. Cover it with a freezer paper and leave it for two hours
Remove your bowl from the fridge and heat two tablespoons of oil in a large skillet with half tablespoon of tomato paste.
Stir for one minute to mix. Add your chicken to the pan and cook until they attain a brownish color. Remove them and place them on a plate.
Add the remaining oil to the pan and heat it. Add your marinade and leave it to cook for about one minute. Add your chicken into the pan and stir for another minute. In a large bowl, add one cup of boiled water and the remaining tomato paste. Stir and add to your chicken
Simmer and let it cook for about 25 minutes over medium heat. Set it aside and strain the liquid.
Heat your sauce and add a quarter cup of water. Season with hot sauce, pepper, or hot sauce as preferred
Add onion slices and bring to boil until the sauce thickens.
Add your chicken and cook it for 7 minutes uncovered.
Remove and serve while hot on a bed of white rice.
5. Marinated chicken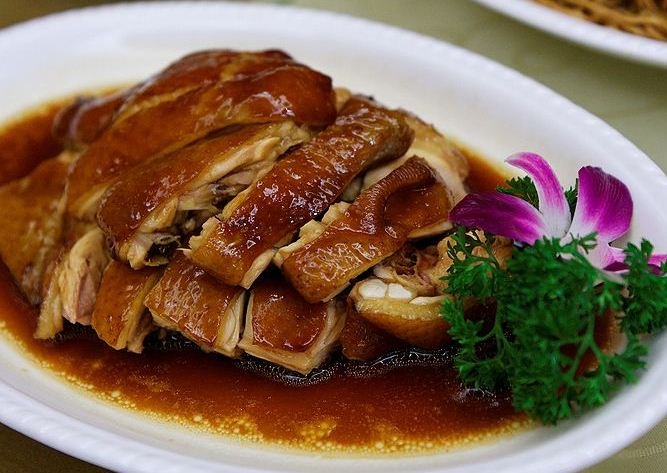 Ingredients
One whole chicken
Half cup of sherry wine
One large sweet onion (chopped)
250g tomato paste
1 tbsp sea salt
1/4tsp cayenne pepper
1tsp garlic powder
32oz peeled tomatoes
One bunch of coriander (chopped)
-Guide-
Cut your chicken in sizeable pieces and put them in a large bowl. Add all the ingredients from cherry wine down to peeled tomatoes. Mix properly and store in the fridge for two hours
Transfer the mixture into a large saucepan and bring to boil. Simmer it and cook for about an hour under low heat
Garnish with coriander and serve while hot with rice, flatbread, or chips
Wrapping Up
We all love enjoying tasty meals. No doubt about that. And if that's all you are looking forward to, then you should try our chicken recipes and share your experience. Bye for now; meet me here coming Saturday for another treat of ridiculously tasty dishes and culture around the Black diaspora. Until then, I'll see you on the comments section.
If you enjoy this post, you might also like the following:
---
The perspectives of our community matter in media! It's about our voice,  and taking control of our narratives. Please join and support us!
Visit AfroGist Media channels  often for news updates. Access other thoughts and analyses here, reach out to post your commentaries, and feature your platform.  Watch shows, and participate in crucial conversations that concern us. Connect with the community.