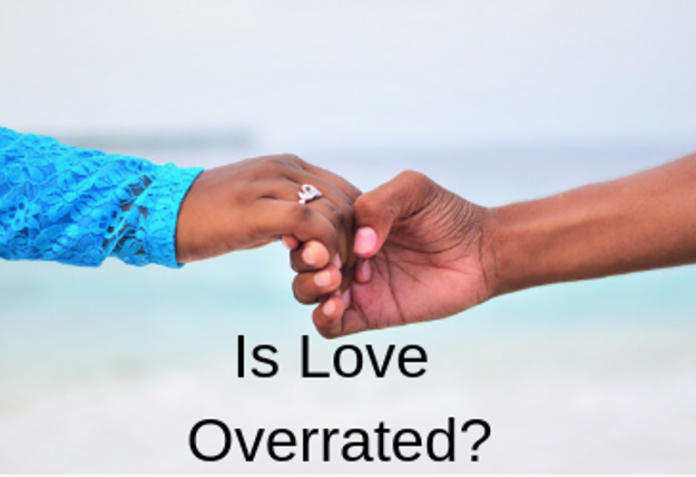 We all want a perfect relationship. A union where your partner is all you've ever dreamed of — just like the stories in Disney movies.
As a lady, you probably have a checklist for your potential partner
Tall

Handsome

Well-built body

Eloquence

Good Attitude
All in all, you may be looking for your alpha male, a grounded man, and your knight in shining armor. You need a man you truly love and he would also reciprocal the love — he has to be perfect.
Okay… Perfection may not be attainable, but he needs to be the man of your dreams.
Guys also fall for the love trap. They're always on the lookout for the right woman who has a great body and can fully offer a helping hand in the home.
Love has always been the leading factor to consider before saying yes to the relationship. But what if we are doing it the wrong way?
What if there are other vital ingredients to look out for?
What if love is not instrumental for the success of a marriage?
The power centers in the society have made love become the sole reason to consider before getting married. But the world today is changing, and we need to flow with the tides.
In reality, love is overrated. And those who marry due to love can cater to most of their basic necessity of life.
Let's face it, you won't be thinking of marriage or finding your prince charming if you're living in dire poverty — trying to scrape by without any real hopes for the future.
Well, marriage may come into play in severe conditions only if your potential partner is your gateway to financial freedom. If not, you're just wasting time and channeling more responsibility your way.
Here's the problem with love and romance in the relationship.
If you marry because of love, you're at the risk of losing your relationship (or marriage). At some point, the love will wane, and that's where problems begin to creep in.
To prevent the loss of love and romance in your relationship, you've got to refuel the passion and be creative about it always. This, in itself, is enormous work which you've got to be prepared to handle.
Let's get it straight, love is vital for the success of a relationship, but it shouldn't be the number ONE reason to consider.
Here are three reasons why you shouldn't put love on the frontline
Love Is Fluid — It's Not Constant:  

Just like every other human emotion, love is not fixed, it's not constant, and you can quickly fall out of love the same way you fall into it.
If your marriage is glued with love, the relationship ends or dies once the love glue is gone.
2. The Love Foundation Is Not Strong Enough: Yes, love is one of the strongest human emotion, but using the love factor as the foundation of your marriage is not good enough.
Why?
Love is not strong enough to sustain a long-term relationship. Any marriage built on love may crumble at some point.
3. Love Is Not All: If there's a secret recipe to a long-lasting marriage, it would be — shared goals, mutual respect, and compatibility — when these three recipes are not present in your relationship, the relationship is doomed to fail.
Building a happy and successful marriage is entirely possible. But you've got to discard the love tale and focus on what truly matters — respect, goals, and compatibility.
What other elements make up a successful marriage?
---
The perspectives of our community matter in media! It's about our voice,  and taking control of our narratives. Please join and support us!
Visit AfroGist Media channels  often for news updates. Access other thoughts and analyses here, reach out to post your commentaries, and feature your platform.  Watch shows, and participate in crucial conversations that concern us. Connect with the community.